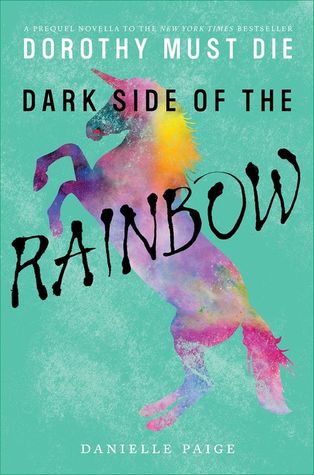 The Dark Side of the Rainbow
This digital original novella is the eighth installment in the series' prequel arc and reveals how the wonderful world of Oz began to crumble when Dorothy Gale returned—including Rainbow Falls, Oz's paradise hot spot.
Polychrome, Princess of the Rainbow, has a pretty cushy job. She spends her days surfing at Indigo Beach, playing with her pet unicorn, and occasionally checking in on the tourists vacationing at Rainbow Falls, where she is—technically speaking—in charge. When Dorothy arrives, Polly is less than thrilled. She'd much rather flirt with mysterious surfer Bright than play tour guide to a spoiled wannabe princess. But Rainbow Falls won't be paradise by the time Dorothy's done with it. And Polly may have to leave her life of leisure behind, to become the ruler her land needs.
Readers of Baum's books will take special delight in seeing new twists on the old characters, and they will greet the surprise climactic turnabout with the smugness of insiders.